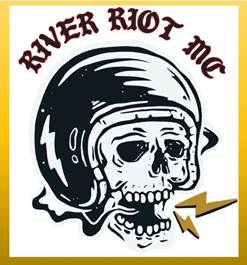 We are so glad you found us!
The River Riot Moped Club (RRMC) is a registered 501(c) organization. We are a nonprofit organization operating within the federal law of the United States according to Internal Revenue Code Section 501(c) (26 U.S.C. § 501(c)).
The RRMC is a fun club to belong to. We tour the streets of Lambertville New Jersey and New Hope Pennsylvania and are very involved with both communities.
The mission of River Riot Moped Club is to represent our community's unique diversity and provide a safe space for our members to thrive. We hope to spread joy and to encourage acceptance for all of our members and support our local businesses and economy. Through education, advocacy and fundraising support, we encourage our members to be pillars of the community.
Because we treat everyone with the respect and dignity we all deserve, the RRMC members are the nicest group of people you will ever want to know.
Our most recent participation was in the May 22, 2022 New Hope Celebrates Pride Parade with over 2,000 participants.
To learn more about us, email the RRMC
info@riverriotmc.org
Follow us on Instagram and Facebook